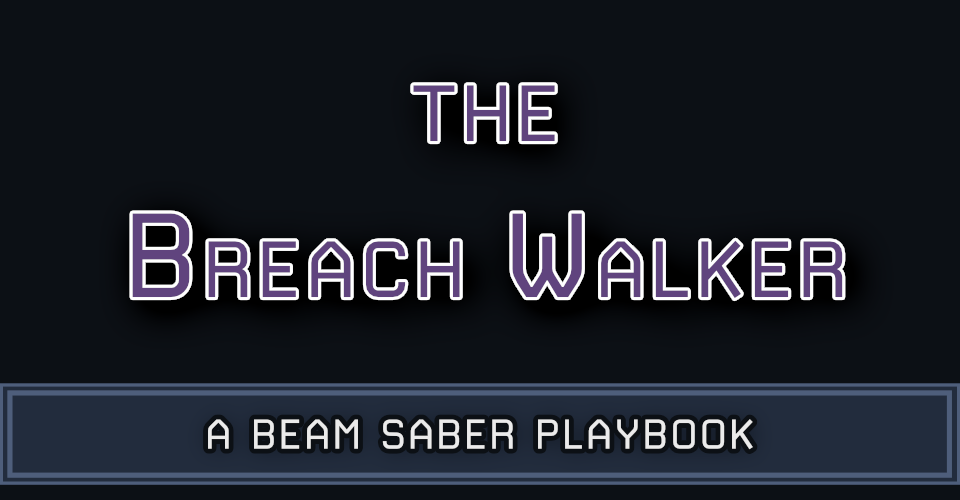 The Breach Walker: A Beam Saber Playbook
Inspired by Into the Breach by Subset games.
The Breach Walker is a Beam Saber Playbook that takes elements of time loop stories and rougelike games and brings them into the world of Beam Saber. This playbook bring an fast paced, intense, high risk, high reward, play style inspired by rougelike videogames to Beam Saber.
The Breach Walker is a quantum traveler trapped in an endless temporal cycle of war. They jump between eras and timeline trying to find a reality where they can bring an end to the eternal conflict.
The Breach Walker may only be an individual but they are not alone in their mission. If they should fall one of their infinite alternate timeline counterparts will appear and take their place.
Try combining this playbook with the Looper from GamemakerM to form a squad of pilots with totally different forms of time traveling abilities.
This playbook was conceptualized for the RPG LATAM Discord's monthly design challenge for October, 2021.
The Breach Walker is a Beam Saber Supply Drop. This material is an unofficial supplement and is not affiliated with Austin Ramsay.
This project has no affiliation with Into the Breach or Subset Games.
Purchase
In order to download this playbook you must purchase it at or above the minimum price of $3 USD. You will get access to the following files:
BEAM SABER - THE BREACH WALKER.pdf
2 MB